Nectar makes wings of a butterfly grow behind the Boucle's ears, makes a pattern along the face and legs or both! The pattern can depict either a fictional butterfly or a real one in any colour. The markings can be soft or hard edged as well as broken up.
This mutation is Active
---
Coverage: Behind the ear and/or face and legs
Importable: Yes [Rarity: 1-2]
First Released: in May 2015, contributed by MyScarredFeathers
Genes
Genotype(s) and Combination Genotypes are importable, Carrier Genotypes are not importable.
Carrier genotypes are not visible on the Boucle
Example Gallery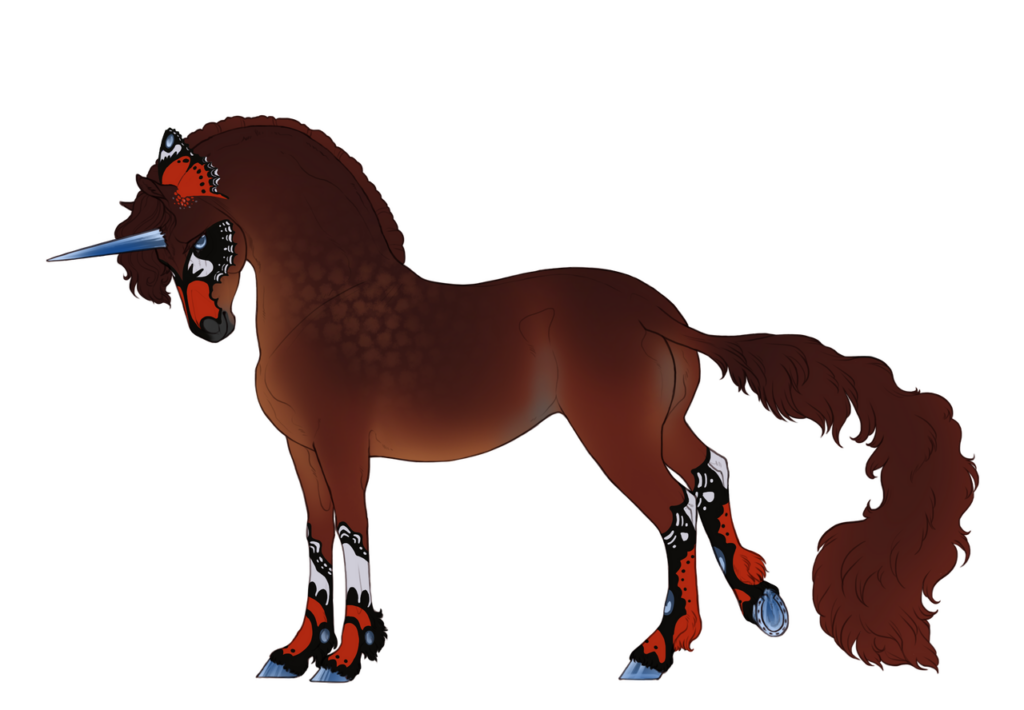 Extended Info