This mutation covers the Boucles' white markings in a Marble texture! Caillou does not affect pale modifiers such as grey and roan.
Acceptable colours range between white-offwhite, cream, grey and dark grey. Black marble is possible with the addition of the Ashen gene.
Average marble veining is acceptable with hints of another hue, but opaque black, gold-veined or other vivid colours must be achieved by combining other mutations such as Gémifier, Ashen, D'or, Briller, Ombre, etc.
Extended Caillou can be any stone type!
This mutation is Active
---
Mutation Type: White-Affecting
Combines With: Gémifier (gemstone rifts), Ashen (dark marble), D'or (metal rifts), Briller (glittery rifts), Ombre (marble fading to another colour)
Importable: Yes [Rarity: 1-2]
First Released: in October 2022, contributed by RL-EquestrianArts
Genes
Genotype(s) and Combination Genotypes are importable, Carrier Genotypes are not importable.
Carrier genotypes are not visible on the Boucle
Combination Genotypes:
CaCag = Caillou and Gémifier combo
Example Gallery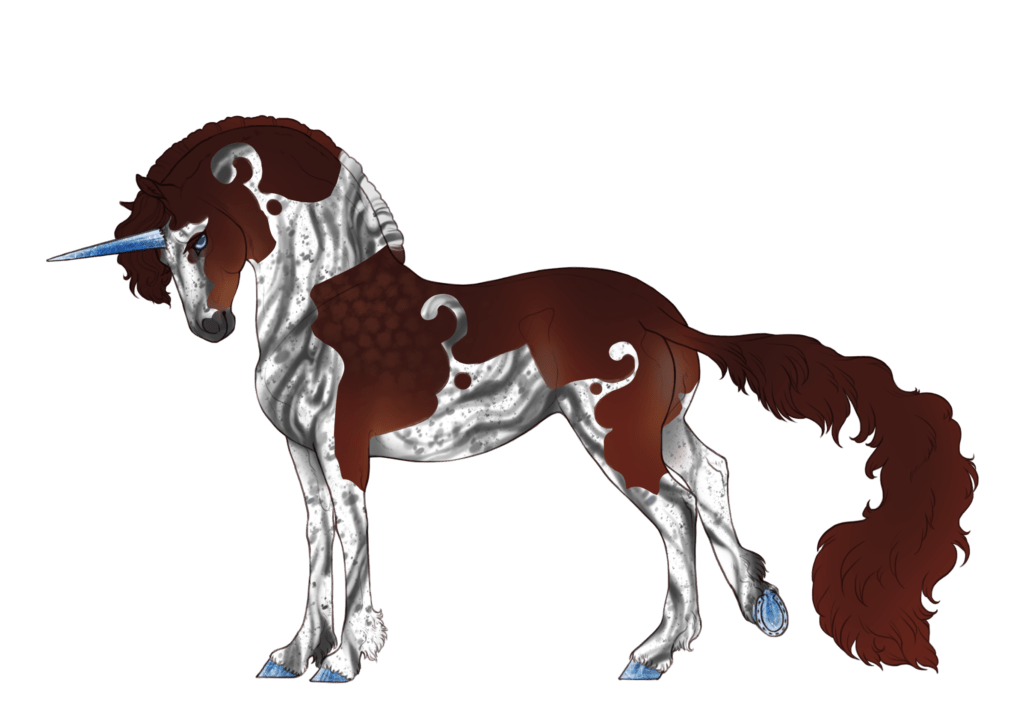 Extended Info
Caex
Can be any type of stone.