Related to Héraldrique, Bannière creates one or two flags of any colour and pattern originating at the boucle's poll. The banners' length may not reach the floor when the boucle is standing.
This mutation is Active
---
Importable: Yes [Rarity: 1-2]
First Released: in October 2022, contributed by firedragoran & EternalGoddesses
Genes
Genotype(s) and Combination Genotypes are importable, Carrier Genotypes are not importable.
Carrier genotypes are not visible on the Boucle
Genotype(s):
nHeb or HebHeb
Combination Genotypes:
HeHeb = Heraldriqué and Bannière
Example Gallery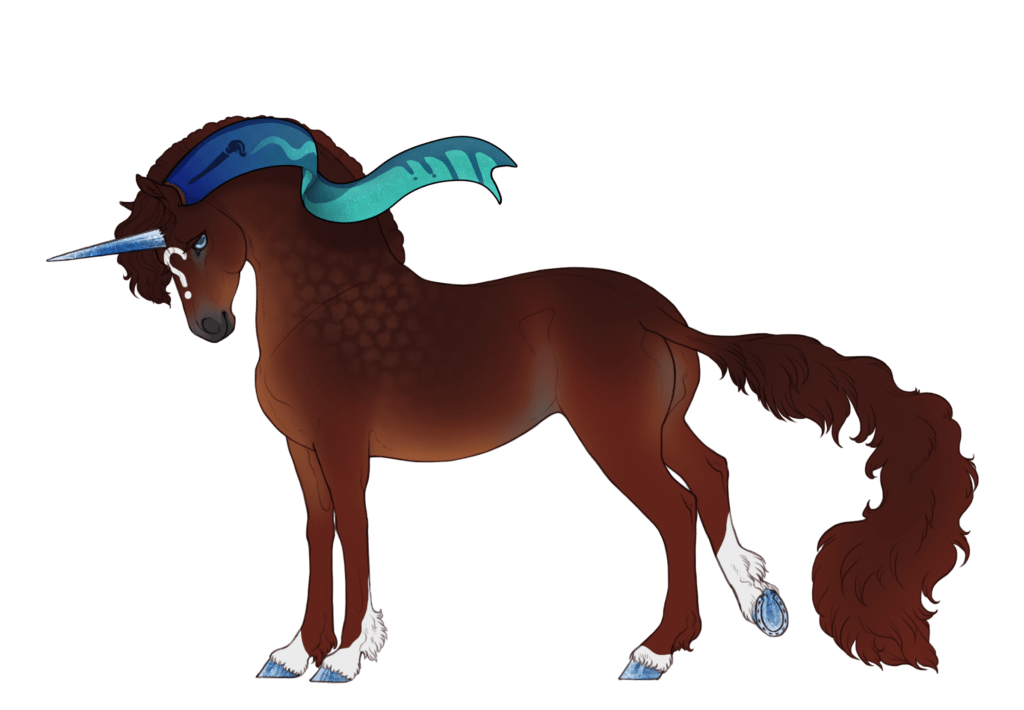 Extended Info
Hebex
Extended Bannière can be any length, number or placement of flags.