Abricot Double Merle, Double Tabby, Double Giraffe, Wild Merle, Rosette Tabby and Clouded Tabby act as normal on Abricot bases, with white base and coloured patches. This article only applies to Merle, Giraf and Tabby on Abricot.
Abricot and the Merle family have a special relationship, and when both are present on the same boucle, rather than be paler/white, the Merle, Giraf or Tabby takes on the colour of the Abricot coat and shows patches of the base coat without the Abricot instead!
Shown is a Rouge Abricot Merle, the Merle is showing the Rogue Abricot colour instead of white, and the patches are showing the Rouge base beneath.
Note: The colour shown in the patches is whatever the Abricot colour would be without "Abricot" in the name, and does not take carriers into account. Eg, "Abricot Buckskin Merle (peach carrier)" would simply be "Buckskin" in the patches, not "Blanchie" (which is brun + peach + cream).
This mutation is Active
---
Mutation Type: Under White
Coverage: All, with broken patches
Importable: Yes [Rarity: 2-3]
First Released: in April 2016, contributed by DonPurrleone
Genes
Genotype(s) and Combination Genotypes are importable, Carrier Genotypes are not importable.
Carrier genotypes are not visible on the Boucle
Genotype(s):
nAb/Mm
AbAb/Mm
nAb/Mtm
AbAb/Mtm
nAb/Mgm
AbAb/Mgm
Example Gallery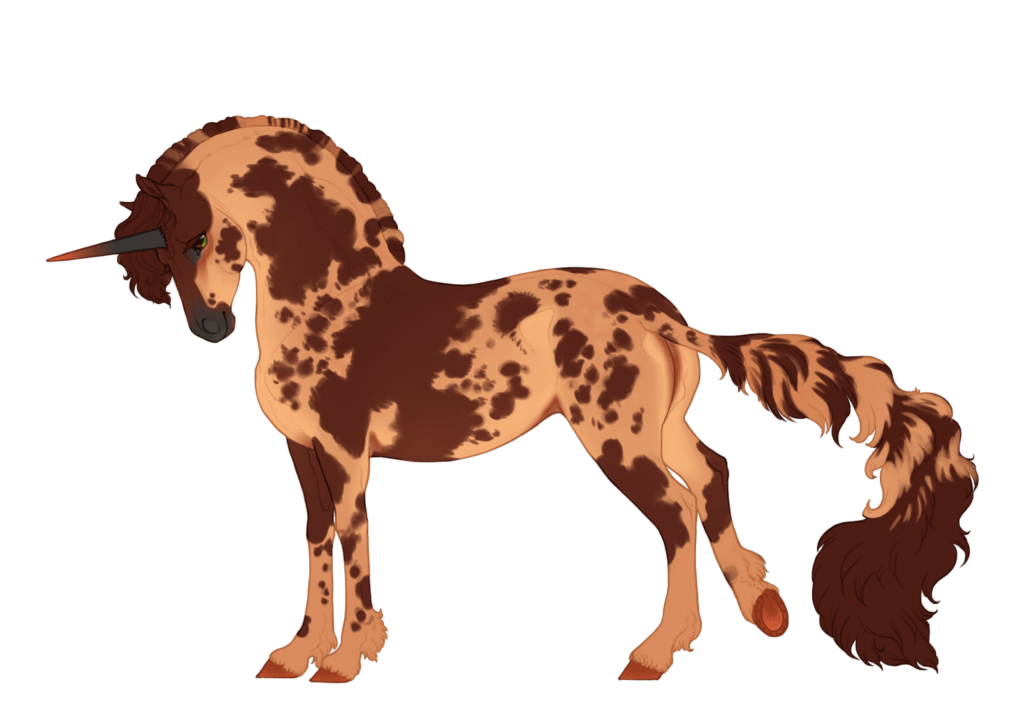 Design Guide